Services
90 Day Lead & Revenue Accelerator
Get started with the most effective way to kick-start or accelerate your business growth. We developed this as a "proof of concept" programme which is geared towards getting you fast results, focused on lead and revenue generation. We stripped out the key elements of the full STEPS Retainer programme to show you how it works, low risk, low cost and quick results. We recommend every B2B client goes through this programme first.
Drive Increased Leads and Revenue Into Your Business In 90 Days Or Less
If you own, run or work in a B2B business and want to kick-start or accelerate your business growth then you need to watch this video to see what is working for modern business growth today and why the structured 90 day accelerator programme could be exactly what you need.

This is not theory but what we are doing with out clients everyday to drive results. Want to know how cost effective this is for your business? Click below to download your pricing guide.
How Does The 90 Day Lead & Revenue Accelerator Work? Month 1 - Systems & Positioning
After detailed pre-work with you prior to launch, Month 1 is focused on strategy and targeting before setting up your growth platform and systems. The goal is to develop a suite of tools to automate, measure and report on the success of each step of the process. We then examine your core offer and ensure it is positioned correctly in front of your target buyer.

Month 2 - Funnel & Conversion
Month 2 is all about conversion. We help you set up a mini-funnel that gives predictable conversion metrics at each stage of the process and drives active buyers into your CRM. Then we examine and improve your sales process to ensure these prospects and leads are nurtured correctly to convert them into customers and revenue. We finish Month 2 by launching your first paid ads to start driving volume.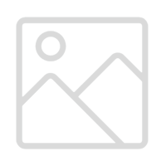 Month 3 - Optimise & Accelerate
By Month 3, you have a highly converting mini-funnel, systems and metrics to report on what is working and a sales process to nurture leads through your funnel – it is time to add volume and accelerate your lead and revenue growth. We will add targeted organic, social and paid traffic into the funnel, using analytics to measure ROI and optimise for improved results.
A Programme Structured To Get Fast Results
We realised that we needed a "get started" service that would introduce clients to the key elements of the STEPS Growth Methodology but more importantly get new leads and revenue on the board for them.
Sadly, many businesses we talk to have been let down in the past, by people over-promising and under-delivering and so are naturally wary of investing more money without seeing results.
We developed the 90-Day Lead & Revenue Accelerator to overcome this, giving a structured approach, that is low risk, low cost and produces results in a short space of time, naturally leading to discussions around a longer term retainer relationship.
Want to know more about costs, then download your Pricing Guide by clicking below.